Keywords : Green Planning, Biodiversity Conservation, Ecosystem Management, Remote Sensing, Revegetation
Staff
Shozo SHIBATA, Professor
Katsue FUKAMACHI, Associate Professor
Home Page
Summary
The goals of our laboratory can be summarized as:
1) Protecting natural areas, including endangered wildlife habitats.
2) Restoring degraded natural habitats.
3) Planning and managing sustainable landscapes.
The scope of our research covers a variety of areas, ranging from small gardens and urban parks to rural and mountain areas, and also includes regions undergoing desertification. We deal with the landscape ecology of both heavily populated areas as well as relatively unpopulated natural areas in order to propose better solutions to land use conflicts between man and nature.
Recognizing that we cannot stand apart from nature, and that ecological sustainability may not be achieved without corresponding cultural sustainability, our current areas of concern include landscape planning, design and management that takes wildlife habitats into consideration, and the development of suitable methods for ecological mitigation carried out as part of the environmental assessment process.
Research Themes
Conservation of satoyama
Evaluation and scenario assessment on wildlife habitats
Ecological planning in cities
Evaluating landscapes using remote sensing
Development of revegetation technology
Development of a diagnosis method for tree health assessment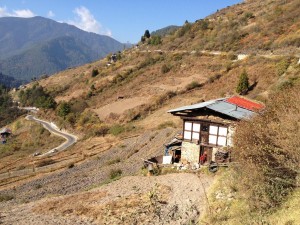 Cultural landscape: an important aspect of landscape planning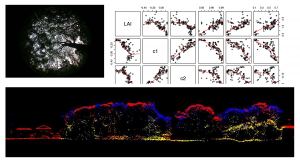 Ecological monitoring by remote sensing