Lecture content
1. How often did you attend this course?
2. Has this course intensified an interest in any related areas of study?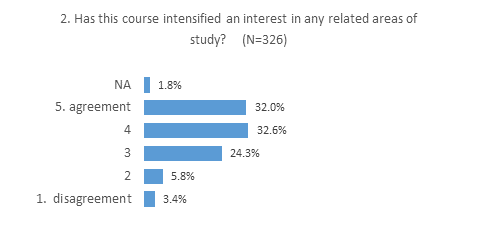 3. How many hours did you spend for preparation and review for this course per week?

            
4. Has this course helped you to understand the diversity of global environmental studies?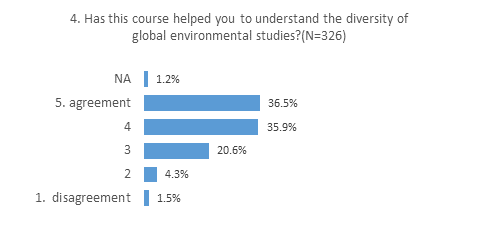 5. Is the course content similar to that of your previous academic studies (humanities/social science or science) or is it different?

Rate the course content from very simple (1) to very difficult (5).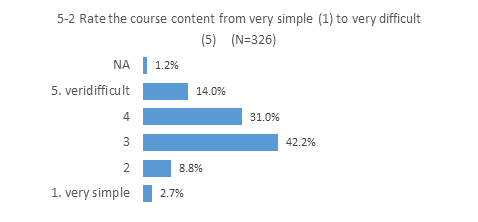 Lecture delivery
6. Was the lecturer enthusiastic in his/her teaching?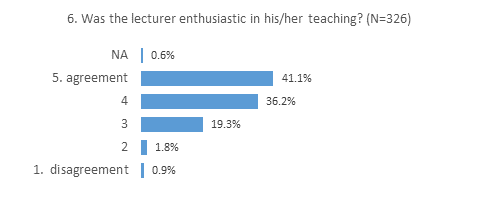 7. Do you think that the lecturer had a good grasp of the abilities of the students in the class and their overall level of understanding?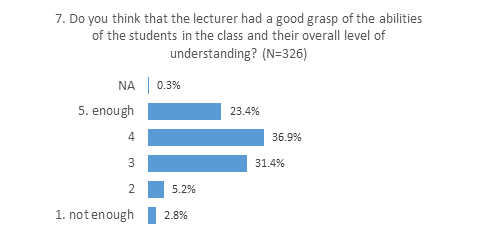 8. Did the lecturer provide students with opportunities to present ideas and opinions?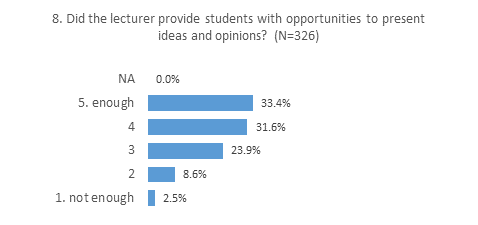 9. Would you say that the lecture was well-prepared (in terms of materials, handouts, etc.)?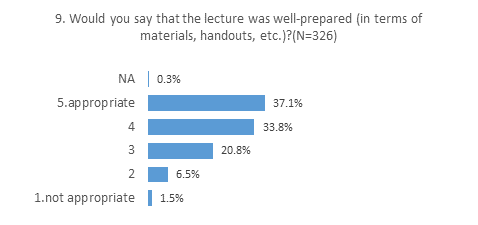 10. Was the pace of the lecture appropriate?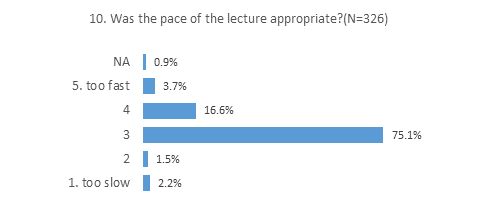 11. Could you hear and follow the lecturer's delivery?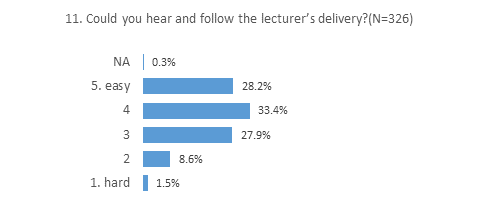 12. Was the visual material (projector slides, writing on whiteboards, etc.) easy to see?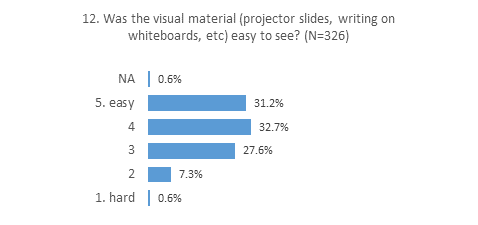 13. Was the English used in the lecture easy to understand?
14. Was there sufficient explanation to enable you to study well outside class?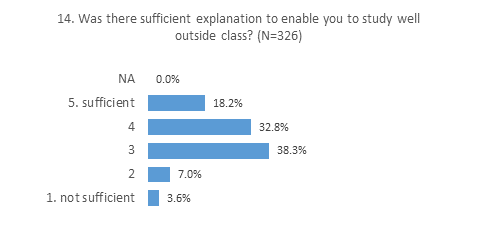 Syllabus
15. How did you use the syllabus (may circle more than one)?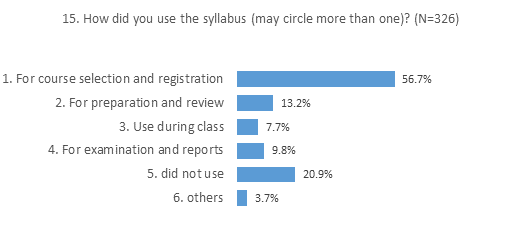 16. For all students: Could you get enough information from the syllabus?

17. If you answered "2. No" for question 16: Which information was insufficient? (may circle more than one)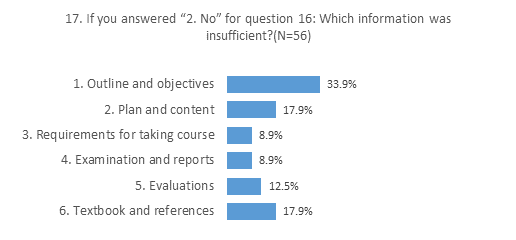 18. Did the course content conform to the description in the syllabus?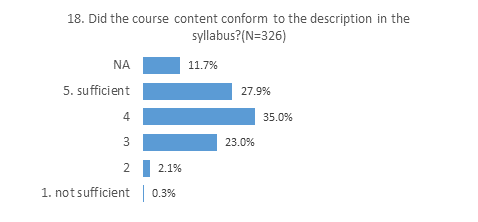 Overall evaluation
19. Would you say that this course was satisfactory overall?

20. Does this course contribute to your knowledge and skills in this field?