Staff
Misuzu ASARI, Associate Professor
Gregory TRENCHER, Associate Professor
Roger C. BAARS, Senior Lecturer
The Environmental Education study area in brief
Our research field is built on three pillars: (1) education for sustainable development (2) community resilience studies and (3) material cycles and low carbon systems and society. We aim to reduce the gap between knowledge and practice through pro-active, field-level, community-based education, research and project implementation.
Education for sustainable development (ESD) empowers individuals and communities to create a more sustainable future. Our activities include development of approaches for formal, non-formal and informal sustainability education as well as efforts to promote campus sustainability. Community resilience studies focus on migration and displacement induced by development, disasters and climate change, with special emphasis on dynamics of social networks and inclusion of multiple stakeholders to enhance well-being while preserving a community's natural resource base. Finally, we focus material cycles and low carbon system approaches mainly on communities that include campus, Kyoto and local communities, and the Asia Pacific region, with emphasis on MSW (municipal solid waste), disaster waste, and energy saving awareness and behavior.
From conducting research, internships and projects collaboratively with universities, non-government organizations, international organizations, bilateral and multilateral development agencies and regional bodies, faculty and students develop unique community-based approaches for education, environmental management, communication and sustainable development.
Ongoing research topics include the following:
Tertiary-level education for sustainable development
Environmental communication
Climate change education
Creating networks of indigenous communities to enhance culture and livelihoods
Disaster risk reduction education
Community resilience
Community-based resource management
Displacement due to development, disasters and climate change
Government-sponsored migration schemes
Disaster waste management and education
Municipal solid waste reduction and management
3R (reduce, reuse and recycle) activity, policy and education
Ecologically friendly behavior and community
Campus sustainability
Collaborative activity between the university and local communities
Environmental education and research design
Energy serving behavior, education and system
Ecological lifestyles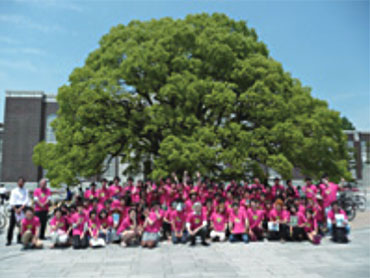 Campus sustainability campaign

Presentations by students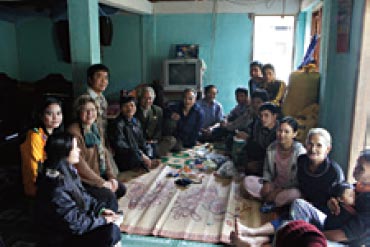 Focus group community discussions