From 26th November to 28th November, Kyoto University held the "Kyoto University International Symposium on Education and Research in Global Environmental Studies in Asia" at Shiran Kaikan, Yoshida Campus. The symposium was in collaboration with "Kyoto University Environmental Innovator Program – Cultivating Environmental Leaders across ASEAN Region", supported by MEXT (the Ministry of Education, Culture, Sports, Science and Technology). Attendees totaled 269, which consisted of 244  from 32 universities, and 25 from 20 other organizations in 17 countries.
 In Day one morning, the symposium opened with an address from KU President Dr. Juichi Yamagiwa, followed by Dr. Shinya Funakawa, dean of the KU Graduate School of Global Environmental Studies. Keynote lectures were delivered from Mr. Istu Adachi, director general of the Infrastructure and Peacebuilding Department, JICA (Japan International Cooperation Agency), and Mr. Tomoyuki Kimura, director general of the Strategy, Policy and Partnerships Department, ADB (Asian Development Bank). A panel discussion was organized with two keynote lectures, Dr. Le Van An, rector of Hue University of Agriculture and Forestry, and KU Executive Vice-president Dr. Masao Kitano, chaired by Dr. Takeshi Katsumi, Vice-dean of the KU Graduate School of Global Environmental Studies.
 In Day one afternoon, 53 brief platform presentations were provided on environmental studies topics by students and young researchers, followed by 83 poster presentations. A special Session on Kyoto University On-site Laboratory Project was held with an introductory presentation by KU Vice-president Dr. Yasuyuki Kono, and seven presentations from on-site laboratories. In Day one evening, the reception was held at Kyoto University CO-OP Yoshida Dining with several events such as gift present to overseas universities, group photos of each university, and Awarding of excellent research presentations.
 In Day two morning, two sub-sessions of "Agro-environmental challenges for achieving the SDGs" and  "Present and future cooperative research activities at the Kyoto University On-site Laboratory in Shenzhen, China" were held parallel, and in the afternoon, "Front-line activities for an international  advanced education system" and "Seeds funding: Future plans for collaboration by young researchers"  were organized at the same time. The closing session consisted of reports from sub-sessions, and comments from international participants on the achievement of this symposium and future perspectives on international collaboration in this field, with closing remarks of Dr. Shigeo Fujii, professor of the KU Graduate School of Global Environmental Studies. The three-day event wrapped up on 28 November with a study tour: Kyoto South Clean Center, Lake Biwa Arai Weir, Aqua Biwa Museum, and Lake Biwa Museum.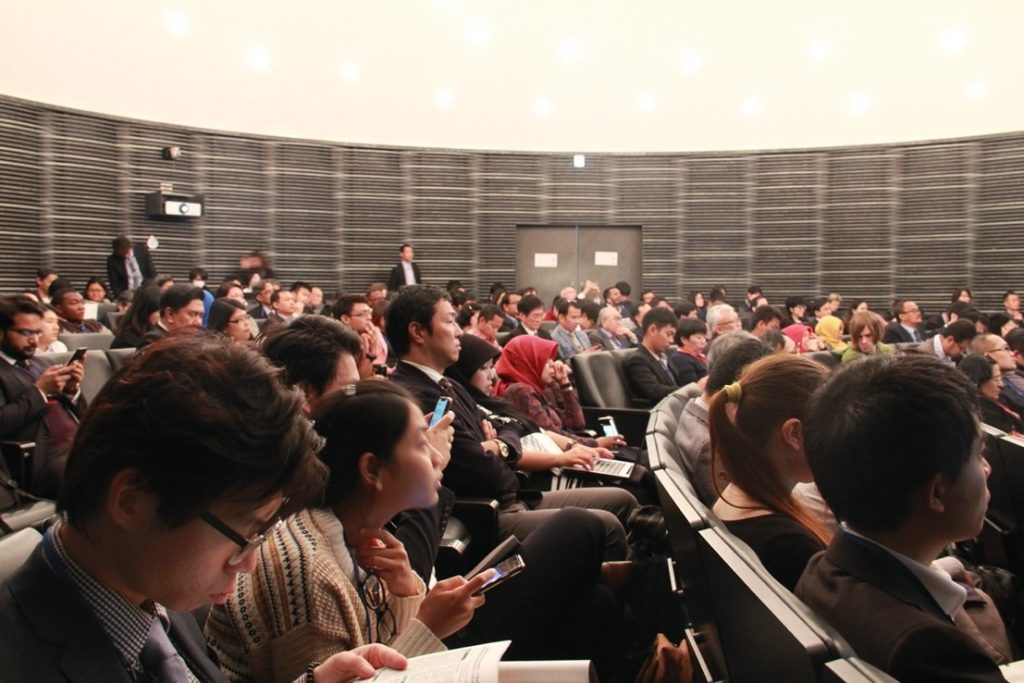 Audience attentively listening a presentation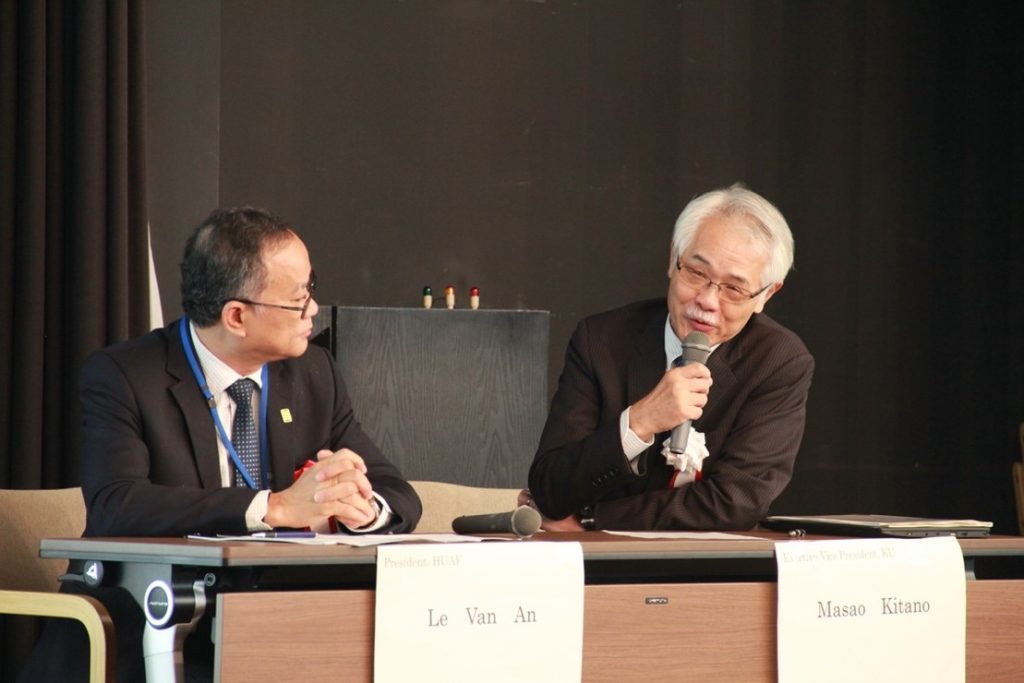 Commenting from KU Executive Vice-president Masao Kitano in Panel Discussion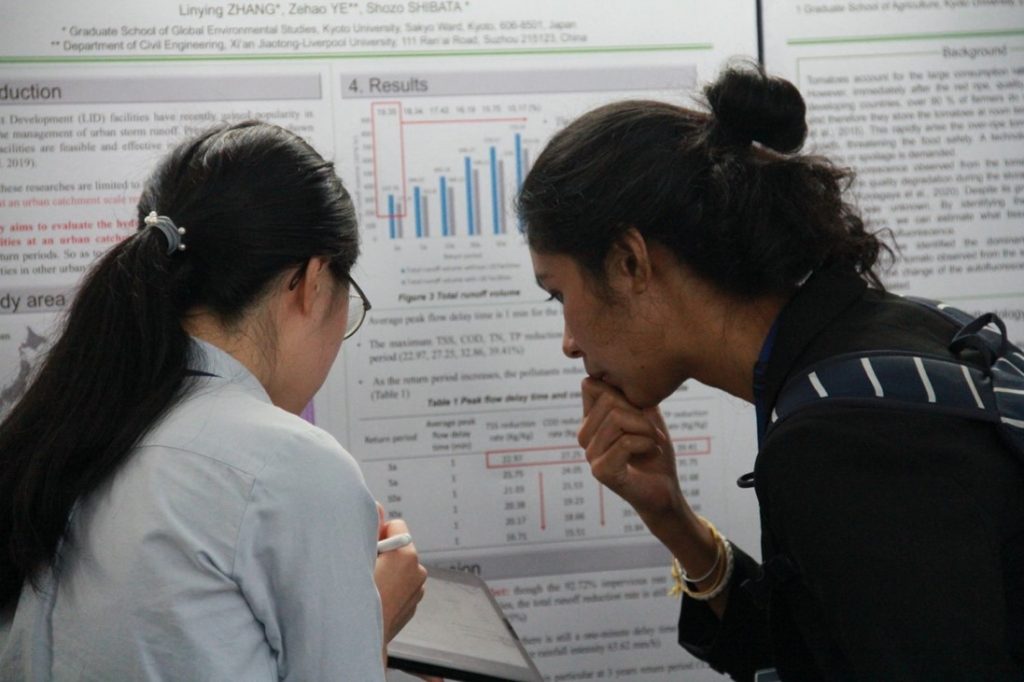 Active discussion by participants during poster presentations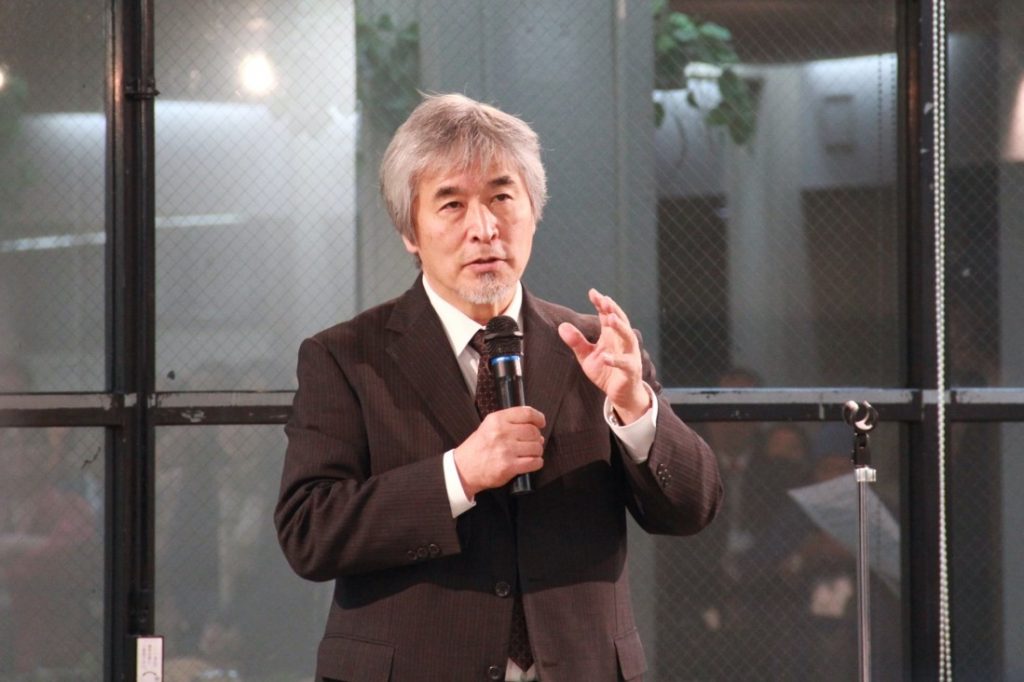 Welcome speech from KU President Juichi Yamagiwa in Reception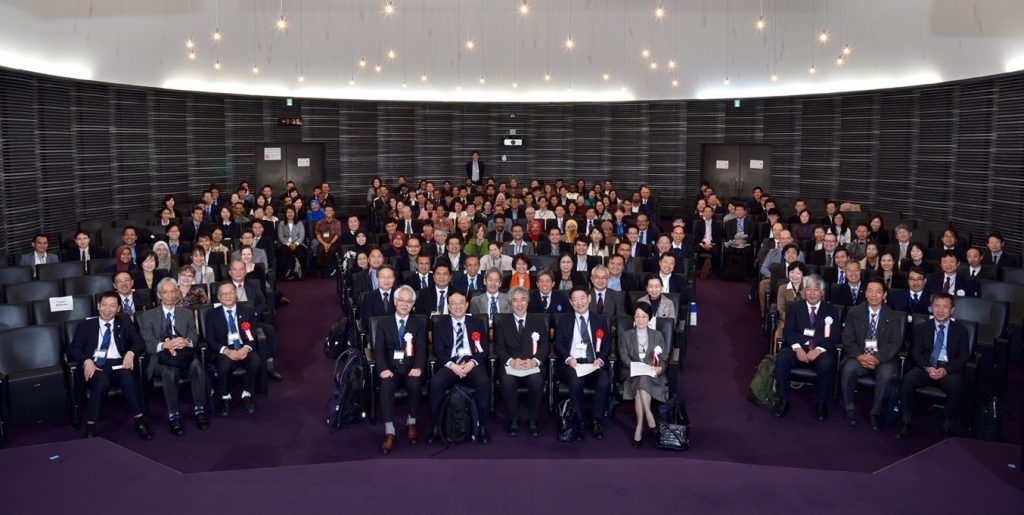 Symposium participants and attendees