Dr. Anantha Kumar Duraiappah, the Director at the Mahatma Gandhi Institute of Education for Peace and Sustainable Development (MGIEP) visited the Graduate School of Global Environmental Studies on October 19, 2015 for his memorial lecture on "Inclusive Wealth Report: Measuring Progress  toward sustainability" and participation in the student's workshop "Forging Human Capitals for Future Generations".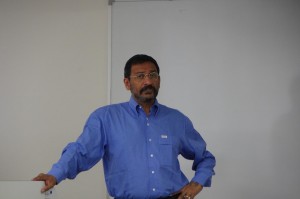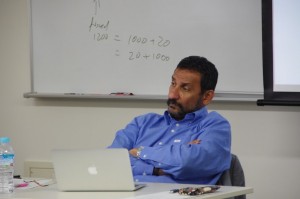 Dr. Duraiappah is an experienced environmental-development economist with more than two decades of experience at the international level. His work focuses largely on the equity of access and use of ecosystem services. Until May 2014, Dr. Duraiappah was the Executive Director of International Human Dimensions Programme (IHDP) hosted by the United Nations University, Bonn, Germany. He was the founding Director of the UN "Inclusive Wealth Report (IWR)" released in 2012 & 2014. In his memorial lecture in the morning, he shared the recent updates and future prospects of the IWR. He also introduced the "Wealth Generator (http://mgiep.unesco.org/play/wealth-generator/)" a computer simulation game developed by MGIEP to help people learn the concept of the inclusive wealth.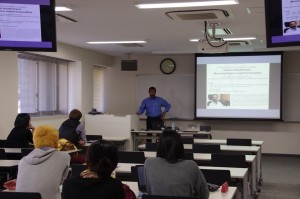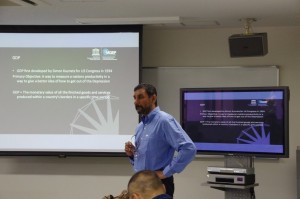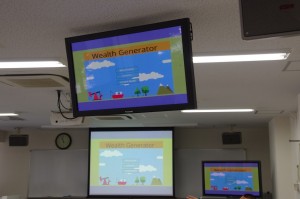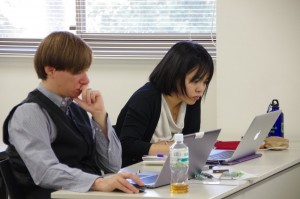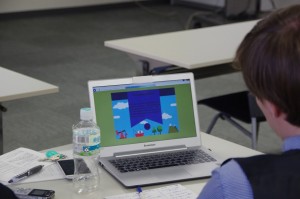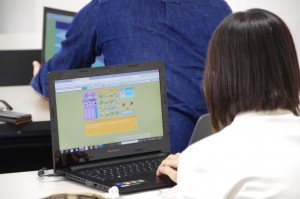 In the afternoon, two Ph. D candidates, Ms. Mariko Ikeda and Mr. Maximillian Spiegelberg organized and moderated the workshop titled "Forging Human Capitals for Future Generations". Five speakers – three Ph.D students and one master students of GSGES and one associate professor from the Graduate School of Economics, Kyoto University, gave presentations on their research topics, inviting Dr. Duraiappah as an guest advisor. All the participants in the both events enjoyed lectures by and exchanges with Dr. Duraiappah.