GSGES Study Tour 2016 was held in Awaji Island, Hyogo Prefecture on 9th and 10th July 2016 and 13 graduate students (three doctoral students, two master students, two research students, and six audit students) participated in the tour. The purpose of the tour is to learn community development, disaster reduction, environment, and culture in Japan in order to consider environmental issues comprehensively.
At Ikuta Community Activation Committee, they learned community activation with the utilization of Soba (buckwheat noodle) and ate hand-made Soba at lunch. In Nojima Fault Preservation Museum, they observed the actual faults surfaces and learned the damages of the Great Hanshin-Awaji Earthquake and the significance of disaster preparedness and community linkage. Daiei Ceramic Industry Co., Ltd., which is producing roof tiles gave the lecture with the theme of product making and value creating and explained deepening of Japanese culture, collaboration with companies, and dissemination to foreign countries. SODA (Social Design Center Awaji), which is an NGO based in Awaji Island, explained their own opinions on the policy of environment and community development in Hyogo Prefecture. At the hotel, the students refreshed themselves through enjoying the hot spring. On the second day, they listened to the story of Awaji Puppet Show at the museum and tried to act with the puppet. Finally, students experienced making butter and milking at Awaji-shima Stock Farm.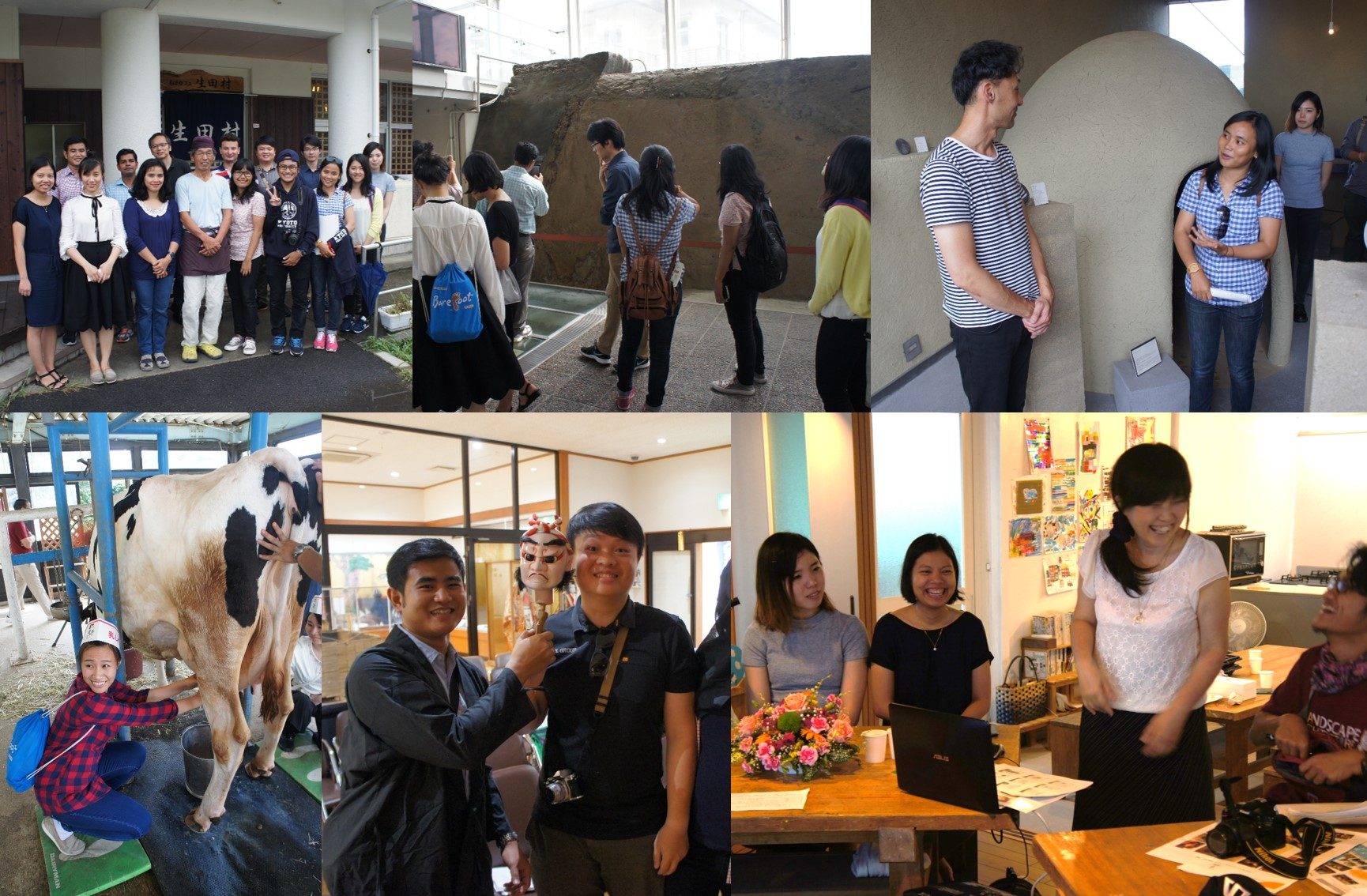 The key messages from the study tour are 1) community can further enhance its value through knowing and utilizing it and 2) community can improve itself through enriching the network inside and outside community. At the restaurant on the second day, a farmer delivered tomatoes to the restaurant. The restaurant staff gave us the tomatoes to without any hesitation. One of the students was impressed by the warm-hearted act and sent a set of tea from her country to the restaurant after the tour.
  The study tour was conducted as a part of the project "Southeast Asian Studies for Sustainable Humanosphere" and the cost was covered by the project "Environmental Innovator Program (EIP) -Cultivating Environmental Leaders across ASEAN Region-".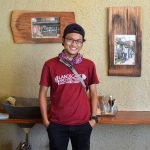 (Student's Voice)   Muhammad Amin Shodiq    Audit Student, GSGES
I enjoyed this study trip and had good time with all participants from this program. We met warm and kind people in Awaji Island, got a lot of useful experiences, and learned many things about Japan. We learned Japanese traditional culture, Japanese community development, and also Japanese advanced technology.
We learned how Ikuta villagers had activated their community through soba noodle production. In Awaji Puppet Show Museum, We got knowledge about Japanese traditional art legacy that had survived for long time. In SODA (Social Design Center Awaji), we got knowledge about Awaji-shima community development and ate delicious food that served from local commodities in. We experienced how to make butter and produce fresh milk in Awaji-shima Stock Farm. We got knowledge from Japanese tiles industry from Daiei Yogyo Co. Ltd. We were also able to obtain knowledge on the Great Hanshin-Awaji Earthquake of 1995 in Nojima Fault Museum.
From this study trip we learned how Awaji-shima people had developed their community, kept their culture, managed their environment sustainably, and lived in harmony with the nature.